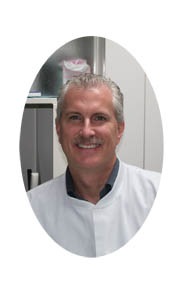 After completing his undergraduate studies at Portland State University, with a bachelor's degree in Biology and Chemistry, Dr. Reaksecker completed his Dental education at Oregon Health Science School of Dentistry in June of 1988.After graduation, he returned to the area where he grew up and went to high school, here in Clackamas, Oregon.

For over twenty-four (24) years, Dr. Reaksecker has been a key member of the local community offering a wide range of dental treatments for his patients. Additionally, Dr. Reaksecker personally developed a dental appliance, "The Ultimate Snore Guard" that helps patients with snoring and sleep related problems.

Dr. Reaksecker prides himself on the practice he has developed in the Clackamas County over the years. His dental team professionals help him focus on providing the best dental care available.

As a true professional, Dr. Reaksecker's interest in the Dental Care Industry goes beyond his own practice. He is an active member of: the American Dental Association, the Oregon Dental Association, and the Clackamas County Dental Society.

Being active in the community outside his business, Dr. Reaksecker is an active member of his Church, St.Joseph the Worker Catholic Church. He has also been seen marching in the Starlight and Grand Floral Parades as a member of the Royal Rosarians since 1995. He is married, with two children and one step-child.
Dr. Reaksecker also enjoys scuba diving, photography, and college football.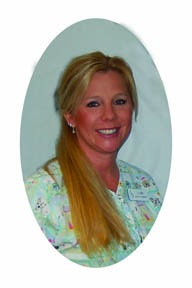 Lori started her dental career in the front office of two Endontists. It is there she decided to return to college to pursue a career as a dental hygienist. She obtained an Associate of General Studies at Clackamas Community College, and later attended the Dental Assisting program at Portland Community College, so she could work as a dental Assistant while taking her prerequisites for Dental Hygiene school. She graduated from Portland Community College with an Associate of Applied Science in Dental Hygiene, in June of 2000. After receiving her license, she found her dental home in Dr. Reaksecker's office in July of 2000. She specializes in periodontal (gum) health and maintenance, as well as routine dental check-ups. She enjoys seeing a wide variety of people of all ages, and in all stages of dental needs.

Lori lives in Oregon City on 10 acres. She is married with one son, and two step-children. Her hobbies include: projects around her house and property, reading, going for long walks, and traveling.